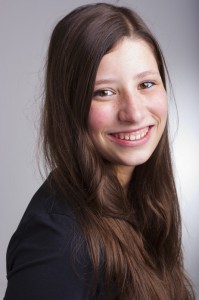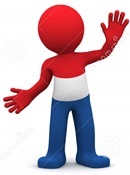 The Project Laura Foundation (Stichting Project Laura in Dutch) was established recently, on April 25th, 2014.
The project initiators are the parents and sister of
Laura Brussaard, who was born on 31 March 1995.
The negative impact of an oral contraceptive on the blood-clotting process (decreased protein S level) proved fatal to Laura. She developed a blood clot in a vein and suffered a massive pulmonary embolism.
Laura died on 29 November 2012, aged just seventeen.
On October 6th 2014, the Dutch national daily newspaper De Telegraaf published Laura's story in an independent supplement. Click on the following link to read the article (in Dutch): Laura
Our aim in setting up the Project Laura Foundation is, with your support, to raise awareness of the risk that proved fatal to Laura, and to draw it to the attention of general practitioners (GPs) and junior doctors so that it can be identified earlier.
We need your financial support to use our foundation to inform GPs and junior doctors of what the consequences can be if they pay too little attention to the danger of oral contraceptives. Help us by making a donation. Our bank details are:
Stichting Project Laura, NL32 INGB 0004 2381 50. – BIC-code: INGBNL2A.
You can also make a donation online by clicking on the red "doneer nu" button at the left colum of this page. (Choose your language)
As far as research is concerned, we work in close cooperation with the Dutch Thrombosis Foundation (Trombosestichting Nederland) in everything we are doing, have done and will do in the future.
Laura had designed a chair shortly before her death. Her modular chair is multifunctional and suitable for both children and adults. Leading Dutch furniture manufacturer Kon. Ahrend was interested in exploring whether or not the 'Laura Chair' could be taken into production. Several weeks later Koninklijke Ahrend had produced a prototype.
This project will draw attention to our foundation and, we hope, raise awareness us all.
The Dutch tax authority has granted us public benefit institution (PBO) status (known as ANBI in Dutch). This means that your donations are tax deductible. You can read more (in Dutch) about our charity status here.